About
About Us
Hovael Holdings Industrial Water and Sewerage Products Division is a leading supplier of Water and Sewerage products in Sri Lanka. We offer a wide range of products, including pipes, valves, fittings, pumps, and other accessories. They also provide installation and maintenance services.
Pipes

Hovael Holdings offers a wide range of water pipes, including PVC pipes, HDPE pipes, and ductile iron pipes.

Valves

We offer a variety of valves, including gate valves, Swing Check valves, and butterfly valves.

Fittings

We offers a variety of valves, including gate valves, Swing Check Valve, and butterfly valves.
The department is committed to providing quality products and services to its customers. They have a team of experienced and qualified staff who are dedicated to providing their customers with the best possible experience. Hovael Holdings Water and Sewerage Products Department is a subsidiary of Hovael Holdings (Pvt) Ltd, a leading construction-related product supplying company in Sri Lanka. The company has been in operation for over 25 years and has a proven track record of providing quality products and services to both Government projects as well as private customers.
ACCREDITATIONS
Our Accreditations
Proudly accredited with three ISO standard certifications and Prince Henrik's Medal of Honour, exemplifying excellence, quality, and industry leadership and many other awards and accolades throughout our journey.
ISO 9001, ISO 14001, and ISO45001 Certified

We are certified to the ISO 9001 standard for quality management systems.ISO14001 and ISO45001 show dedication to protecting the environment and the health and safety of its employees while complying with applicable legal and regulatory requirements. This standard ensures the consistent delivery of products and services that meet customer requirements.

We were awarded with the prestigious "HMI Prince Henrik's Honorary Medal and the Diploma

The image on the left is the distribution of "HMI Prince Henrik's Honorary Medal and the Diploma" of Exports to Mr. Joel Selvanayagam, Chairman and the CEO of Hovael Group of Companies on the 12 July 2017 "HKH Prince Henriks Honorary Medal and Diploma of Exports" at Marselisborg Palace.
"HKH Prince Henriks PEresmedalje and Eksportforeningens Diplom" are awarded annually to persons or companies working to promote and work with quality Danish export products. The prize is also awarded to individuals or companies who have made extraordinary efforts for the promotion and marketing of Danish exports around the world, which have been well-established over several years, including growth.
Products
The AVK Group is a privately owned industrial group currently comprising +100 companies worldwide. We develop and produce valves, hydrants and accessories for water and gas distribution, sewage treatment and fire protection.Our products are designed to meet international standards and are sold worldwide. When dealing with the AVK Group expect quality, reliability, functionality and long lifetime in service.
Ball Check Valve
Double Orifice Air Relief Valve
Gate Valve DN700-1000
Gate Valves DN50-400
Swing Check Valve
Swing Check Valve with Lever Weight
Y-Strainer
Universal Supa Flange Adaptor
Universal Supa Coupling
Underground Fire Hydrant
Tilting Disk Check Valve
Supa Plus Flange Adaptor
Supa Plus Coupling
Flange Butterfly Valves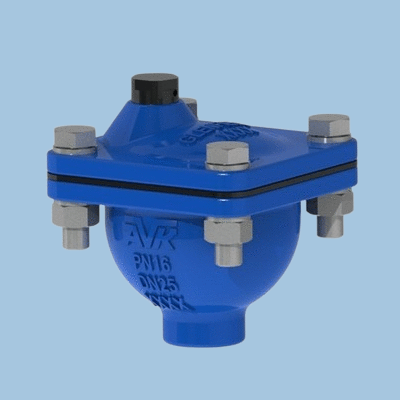 Single Orifice Air Relief Valve
Repair Clamp
Dry Barrel Fire Hydrant
Ball Float Valve
Fabricated Flange Adaptors
Gate Valve Handwheel
Knife (Lugged) Gate Valve
Recoil Check Valve
Rubberlined Butterfly Valves
Spindle Cap Stem Cap
Contact
Contact Us
Contact us for all your inquiries about Industrial Water Supply and Drainage Products and services needs.
Our Address
No. 245/55, Old Avissawella Road
Orugodawatta - 10600
Sri Lanka
Email Us
kapilaw@hovael.com
mktpipes@hovael.com
Call Us
+94 777 748775
+94 112 531636 / 37
+94 112 531640 (Fax)